Play Guitar! Learn the rules of putting a band together. Improve your technique and find your style. Avoid the pitfalls. Master your sound. Learn more about the business of making music.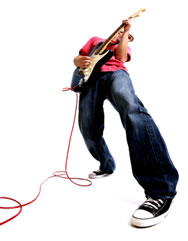 Rock, Blues, Pop, Jamming
Having participated in workshops in festivals and schools over the years, Keith discovered that he enjoys the teaching experience and is inviting anyone who really wants to learn guitar or hone their skills to get in touch. He teaches in a very informal and practical setting in his own small studio and can offer great value one-to-one guitar lessons to get you up and running. These lessons are informal and tailored to your own requirements and level of ability in addition to mainstream curricular.
Keith is a working, performing musician in both the "live" arena and the studio setting. He is experienced with every aspect of music creation and school workshops will teach the students to apply their skills in a very practicle way. Workshops involve, putting a band together, playing together, the roles of each instrument, sound and recording and can answer questions on the music business such as copyright, licensing, finding gigs etc.
Keith Thompson is a composer and primarily a guitarist who has toured widely thoughout Europe and the USA with his own band and as a solo artist. Keith's guitar skills on stage and recordings have featured in projects by Spooky Tooth, Steve Winwood, Ruby Turner, "Wurzel" from Motorhead, Dave Markee and Henry Spinetti (Eric Clapton Band and Tina Turner) Larry Burton, (Albert Collins, John Lee Hooker) Robbie Blunt, (Robert Plant). He has sold over 100.000 albums and his library music projects include work for BMG, Wetton-Westgram, Music Masters, Microprose (Grand Prix 2) and others.
Keith has an enhanced CRB disclosure.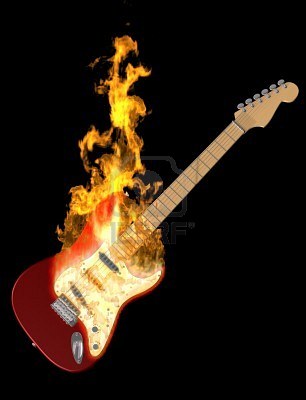 Contact: info@densitymusic.com